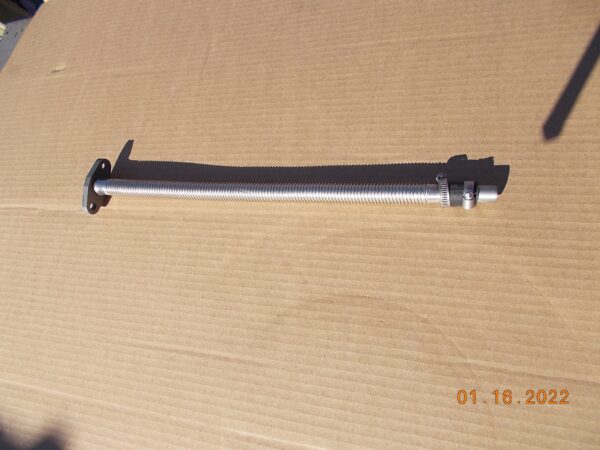 (((NOTICE))) All international customers only. Please request an invoice by email. Include your postal code and a list of items wanted. We will email you an invoice. DO NOT BUY DIRECTLY FROM SITE. Thank you.
Product Description
This our new turbo oil drain hose kit. It is a stainless steel spiral tube that will insert into the original block plate. Uses a rubber seal and clamps on the block plate. The flange side swivels making it easier to align and install the bolts.
Bend tube to clear manifold, Install flange side to turbo with new gasket.
Once you have the bends made you can Install rubber seal and clamps loosely onto block plate then apply some RTV midway on the tube.
Insert tube through the rubber seal then into the block plate. Snug the clamps up and you are done.